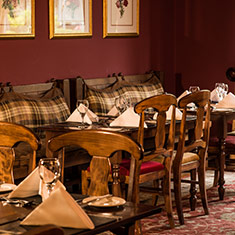 Tuck into Aberdeen Angus or Lammermuir Luing beef, locally sourced served table side from the Inn's grand carving trolley, with a huge plateful of super fresh vegetables, roast spuds, mash, Yorkshire pudding, proper gravy and traditional accompaniments. Of course there's a veggie option too, just ask! Finish your experience with your choice from our pudding trolley.
Deeside Inn in Ballater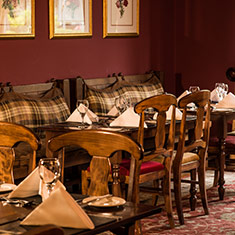 Tuck into a starter and steak of your choice.
Deeside Inn in Ballater